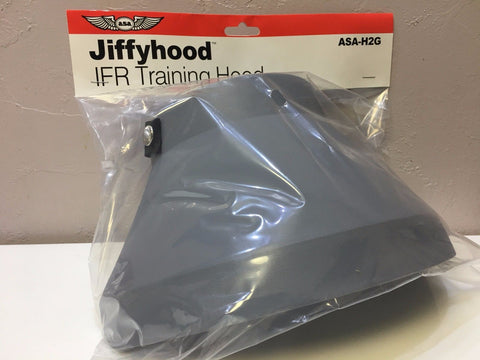 ASA, Jiffyhood for IFR Training, p/n ASA-H2G
The ASA Jiffyhood is a view-limiting device, used for instrument training pilots.
You wear it and it trains your vision to the instrument panel and blocks the exterior vision.  Lightweight, plastic hood and fully adjustable head strap.  One size fits all. 
The lightweight plastic hood that does the job inexpensively.  The Jiffyhood stows rolled up in a flight case, or even in your pocket.
This item qualifies for FREE DOMESTIC SHIPPING with tracking number
---
We Also Recommend